15 years since the Danish fanclub was made, what made you create the fanclub in the first place?

Linda: After discovering the band in early 2006, I quickly tried to find a place where I could connect with other Danish fans. There were smaller clubs on the Danish social media platform "Arto", where all the fans were divided into. I decided I wanted to create a club as well, but try and gather as many as possible. Eventually, I decided on creating a forum for all the Danish fans, because the quality of "Arto" was really bad, and you weren't able to categorize topics and threads. Thus www.tokiohotelforum.dk was created.
Jeanette: I started out joining as a member of the Arto club and when the Danish forum was created I followed along and became a very active member. After our first fan meeting we decided that I was going to become a moderator on the forum. When we changed to tokiohotelfanclub.dk I became an administrator and helped translate interviews and find information for all the Danish fans. For me it was important that we created some kind of anchor for the Danish fans.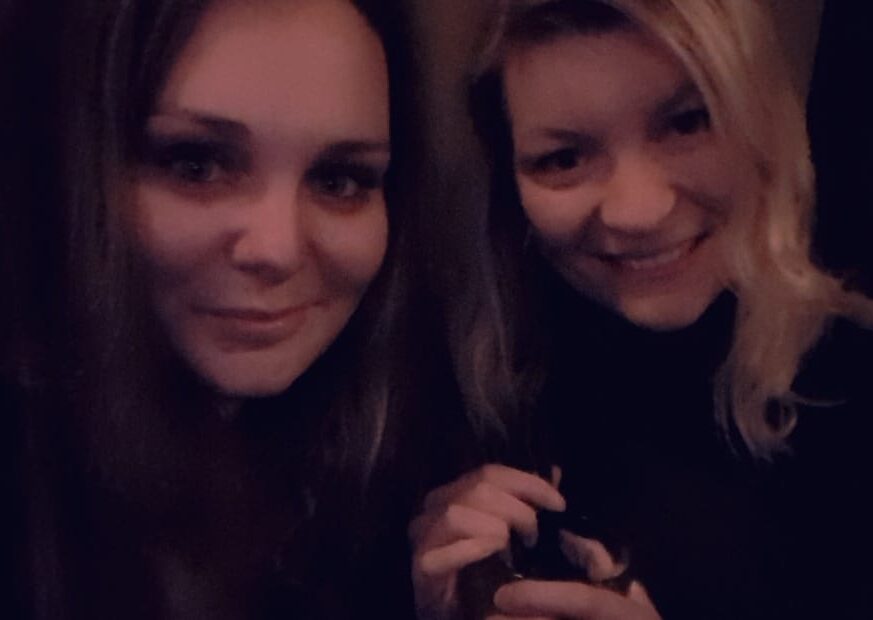 What have been the best memories throughout the years, with the Danish fanclub?
Jeanette: Obviously the fan meetings and chatting with other fans was a huge thing for me – Meeting people who felt like I did about the band. This also meant getting new friends all over Denmark that I still talk to today – Linda is obviously one of them 😉 Camping outside the concert in Denmark in 2010 and then finally seeing them live was also an amazing memory. 
Linda: I agree with Jeanette, that having all these fan meetings back in the days, and meeting people that felt as passionate about the band as you did, is a fantastic memory. When the band announced not one, but two concerts in Denmark for their 1000 Hotels tour, was an unbelievable moment for me. I could not believe all our campaigning and hard work keeping the band at the top of the "Boogie" list had paid off. Sadly they were cancelled, but that made seeing the band back in Denmark in 2010 so much better. The concert in 2019 also stands out as a great memory. Having fans hold up signs that said "Welcome Back", and then having the band saying after the show backstage, that they really liked it, was just incredible. 
Jeanette: Yeah, the concert in 2019 was also an amazing memory for me!
Why did tokiohotelfanclub.dk close back in 2012?
Linda: The band slowly stopped doing band activities together. The twins had "escaped" to L.A., and my own personal life was just going at full speed with education and hobbies. The activity on the forum became close to non-existent, and none of us had updated the website in a very long time. When the time came to renew the domain, I simply chose not to, and instead continue our activities on our social media channels instead.
Jeanette: My life became very busy with work, education and personal life – and with the band gone, it was really hard to keep the hype going. This also seemed to, unfortunately, be the case of many other Danish fans, as Linda explained.. However, I always kept myself updated about the band and what they were doing and stayed a bit active on the fanclub social media accounts.
Why did you choose to make the website mainly in English?
Jeanette: While we were searching for some information about the band we found it near impossible to find any proper and updated ones in English and this is simply why we decided to make the website mainly in English. We wanted to make it a site everyone could use – and most Danish people understand English really well. If they don't feel comfortable reading it in English, we also included this cool little translator in the menu, with small flags that translates if you click them. 
Linda: Yeah, going international just made a lot of sense for us, as we consider the Aliens to be one big family, across country borders. So while we definitely will focus a lot on the Danish fanbase, and making actions and updates for them, we also want to be a resource for every Alien out there. With Google Translate being so accurate nowadays, we are comfortable that having a Danish translator on the site will translate everything almost exactly 1-to-1.
What made you decide to create a website again?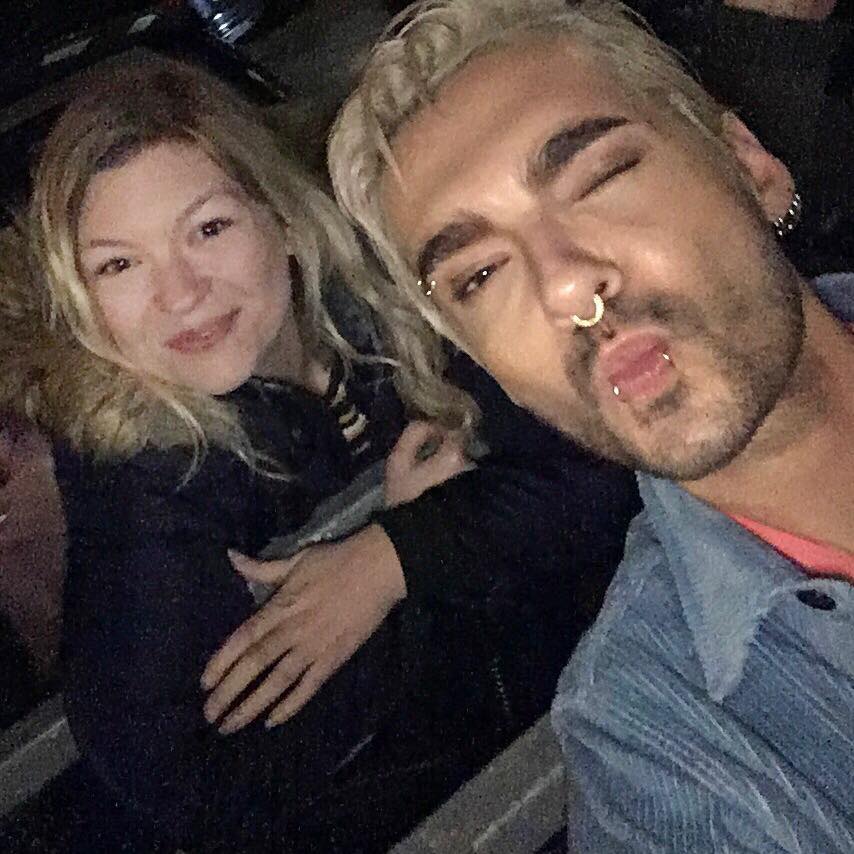 Linda: It was at the end of 2020, that I started getting the urge to create a "fanclub" website again. Everytime I wanted to find some information about the band, it was near impossible. Most fansites have shut down, there are few active regional websites (such as the Brazilian fanclub), but none in English. It just felt like there was a lack of archival information out there, about our favorite band. No one really uses websites anymore, nor do they use forums. But I think if we combine our website, with our social media accounts, and share information across the platforms, that it can be of benefit to the fans. Twitter, Instagram and Facebook, are just not geared to hold a whole discography, or awards list.
Jeanette: Also, when the band a few months back announced on their Instagram stories that they wanted fanclubs to reach out to them, it was an obvious sign for us to absolutely create the website again. So now, besides our own social media fanclub accounts, we also have the website, and our very own part of the Official Tokio Hotel discord server. Any fan can join our channels by selecting the Danish flag in #Join-fanclub.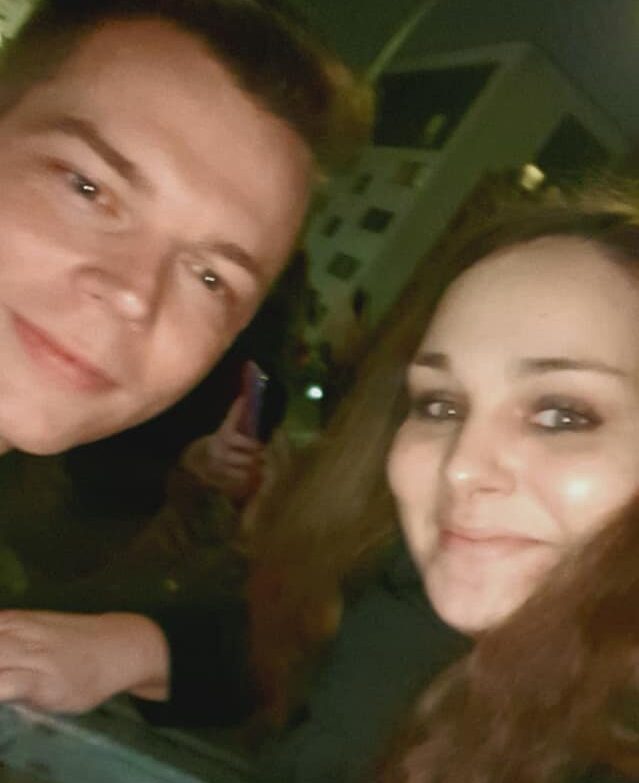 How active will the website be (with news, social media etc?):
Jeanette: We strive to be as active as possible with news – both on the website and on our social media platforms. We have already started arranging fun games on Instagram stories every week, for the fans to join in on. 
Linda: With that being said, we also do still have our own lives with family, friends and doggies. We also like to travel quite a bit (when there's not a worldwide pandemic happening), so there will be times where the website will not be as active. We will also not post every single small update about the band, but at least we can guarantee we will update with any crucial information, such as new tour dates and album/single releases. We definitely want to do our best at keeping fans updated, but it's also hard, as making a website post takes exponentially longer, than posting it on twitter in 140 characters.
What can fans expect in the future, from tokiohotel.dk?
Linda: Well, I am personally working on a special part of the site called "The Archive". There, fans will be able to find more information about Tokio Hotel's past, such as tours, awards and much more. We also need to finish their discography, but copying all the lyrics is quite a task. If we were making this site back in 2010, we could have copied it from a lot of websites, but the information isn't as available as before. They can also expect that we will haunt them down, to get them to join discord 😀 It's really important they join the Danish part of the server, so the band can see they actually have an active Danish fandom.
Jeanette: We are also planning on creating the exclusive Danish area of the website. This area will only be in Danish, whereas the rest of the website is in English. We also plan on making a photo gallery, including photos taken by the Danish fanclub. We may also decide to expand the gallery in the future, but we haven't really decided on that yet.