… to the brand new TOKIOHOTELDENMARK website. We have been working very hard, making the page ready for all of you to see. We hope you will spend some time checking it out, bookmark us and follow our social media accounts. There will be a few launch party posts happening over the next few days, we hope you will celebrate along with us.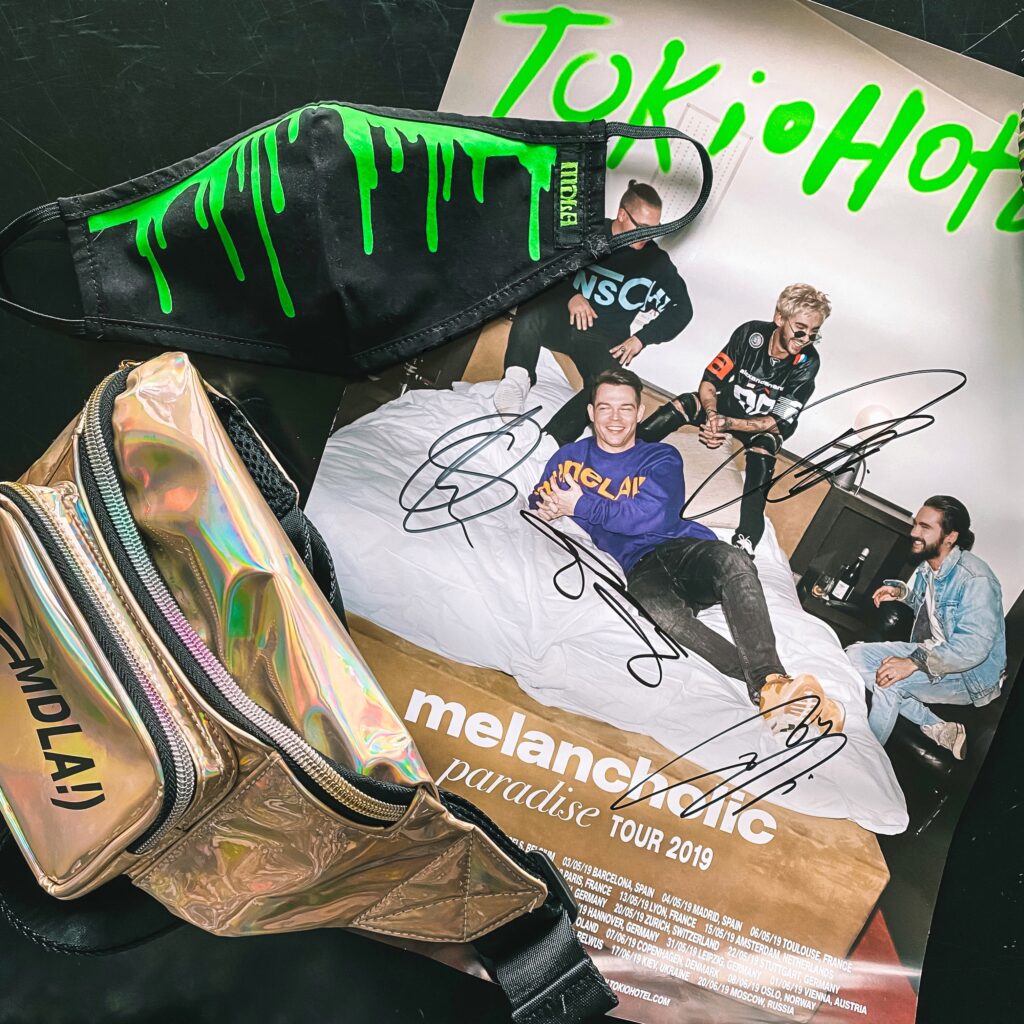 To celebrate the launch of this new website, we have created a giveaway for all of you. The giveaway is a raffle, where you can earn tickets by completing a few tasks, such as visiting our facebook page, and following us on twitter. You can see some of the prices above.
TOKIOHOTELDENMARK Launch Giveaway:
tokiohotel.dk launch giveaway!
Good luck Aliens, and thank you for checking out our brand new website. We cannot wait for the future with the band and all of you guys 🥳👽🎉
❤️ Linda & Jeanette