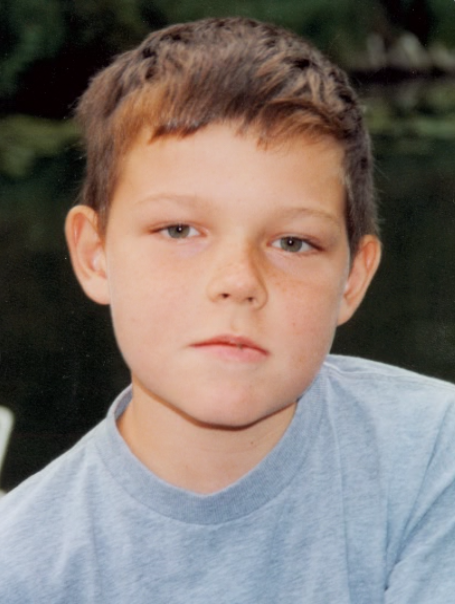 Georg Moritz Hagen Listing was born on March 31th, 1987. He was born and grew up in Halle in Germany and is an only child of his parents, who divorced when he was 16 years old. He is currently living in Berlin, with his girlfriend and their cute little dog, Buddy.

When it comes to looks, Georg's style started out very rock-casual; usually a pair of jeans, a nice band t-shirt and then of course, his long shiny hair that would make every girl jealous. He no longer sports his long hair and now prefers a shorter haircut. His style now includes jeans, t-shirt, hoodies, jackets and comfy sweaters.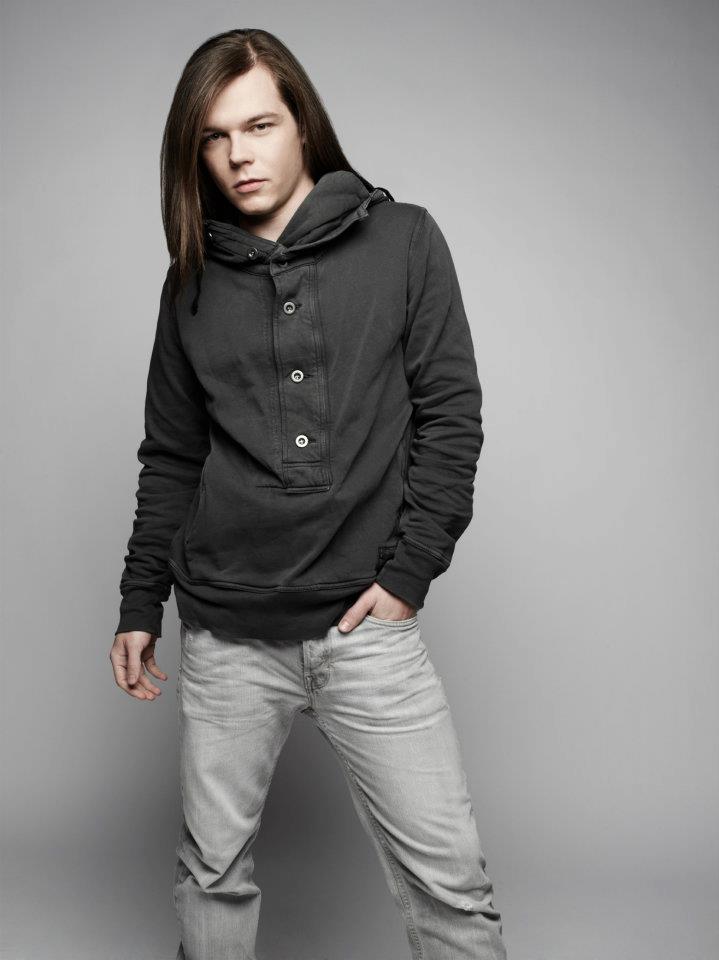 Georg had a quiet childhood despite the divorce of his parents and never experienced bullying in school the same way that Bill, Tom and Gustav did. Georg also put a lot of effort into school and his future besides the band. He stayed in high school until 2006, whereas the other band members left school in 2005 when the band started gaining success. Georg was determined to finish high school and get his diploma, before devoting himself completely and utterly to the band fulltime.
"Sometimes it is a little bit annoying [to be in a band with Bill&Tom] because they talk the whole day. But, we have been a band for 10 years and we feel more like brothers."

-Georg Listing
Georg learned to play the bass in music school because some of his friends had talked about forming a band – and they needed a bass player. However, they never formed a band, but Georg kept playing the bass and ended up meeting Gustav at the music school. At the age of 12 they attended a show with Bill and Toms duo "Black Question Mark" and after this show they ended up joining them and the band "Devilish" was born. In 2005 the name was changed to Tokio Hotel and they released their first single together, "Durch den Monsun".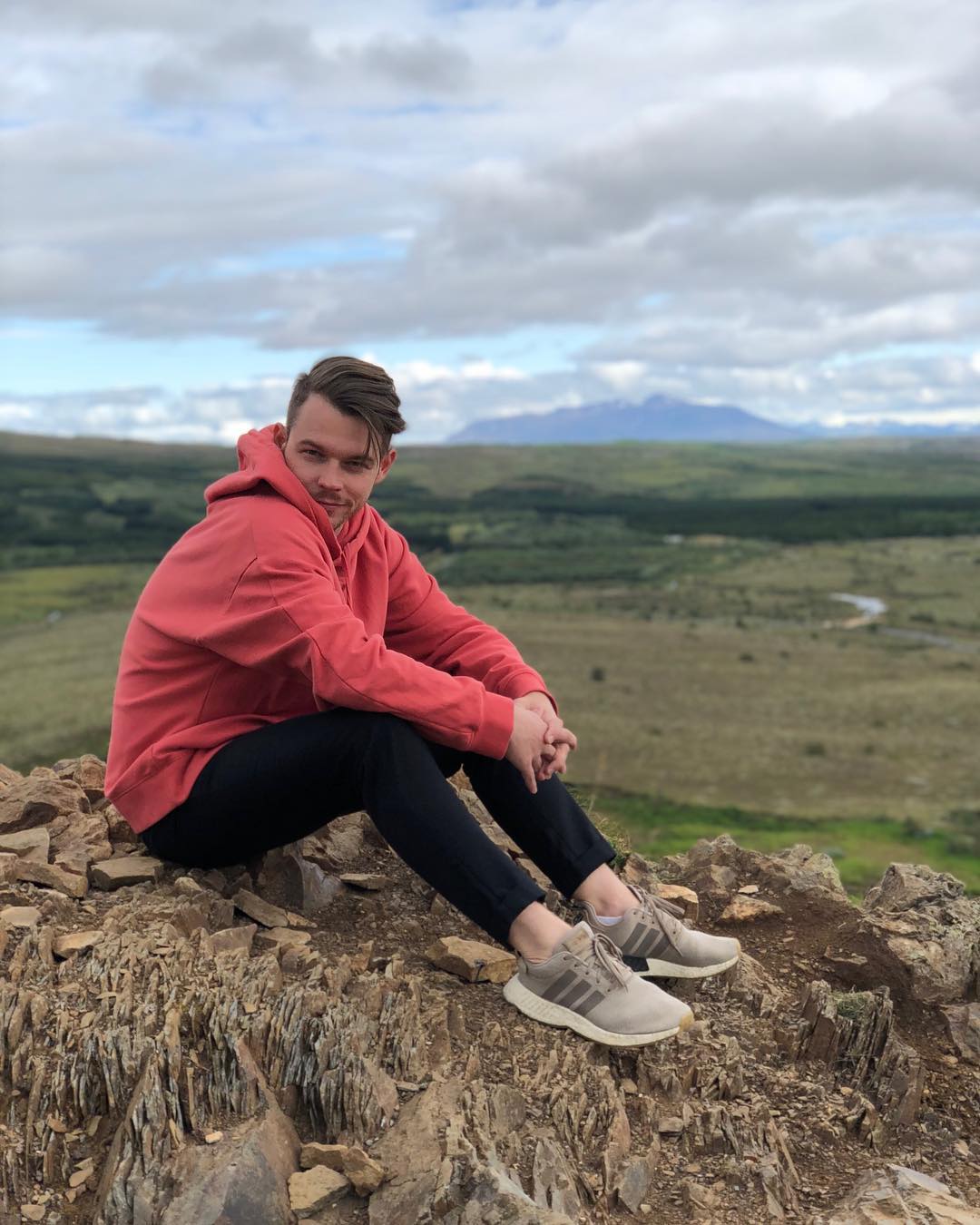 "Gustav and I met at music school and became friends. One night we saw Bill and Tom performing in a small club called Gröninger Bad. It was obvious that they needed help (laughs). So we walked up to them and started talking."

-Georg Listing
From being mostly just the bassist of the band Georg went on to also become the PR and marketing guy of the band. He does most of the meetings with the record labels and also books venues for tour dates, just to name a few of his responsibilities. The other guys often call him their "Financial manager" as well, as he handles the economic aspects of the band and their business.
Georg likes to exercise a lot, and is often seen posting stories on Instagram of him running. Speaking of his Instagram, he is very active and uploads posts several times a month. Georg also lies to play Call of Duty on his PlayStation 5. Georg has said many times, that he loves travelling. One of his favorite destinations is Iceland, where he visisted in 2018 with his girlfriend. He shared many pictures from the trip on Instagram.
Both of Georg's parents are doctors
Georg claims to be a very patient person (especially when dealing with Tom)
Devilish was not Georg's first band. He was actually supposed to start a band with two other friends, but that fell through
Apparently Georg can sometimes freak out, lose his mind and start screaming at his bandmembers (according to Tom, so take it with a grain of salt)
Georg once said he had a very liberal upbringing, where nothing was forbidden
He is a very ambitious person
When the band was asked to pick a female name for him, it landed on "Georgina"
Foo Fighters, Depeche Mode, Muse are among his favorite bands
He also likes to listen to Tove Lo and Mike Posner
Has been crowned "King Georg", after being the most active band member on Discord
Georg's biggest fear is losing important people in his life
Georg thinks his best personal traits are being level headed and in control of the situation
His dad had a real passion for rock, and had an impressive collection of albums
Georg owns several properties in Magdeburg. Tom often jokes he is the Matador of Magdeburg
He would like to own a Lamborghini convertible one day
Scuba diving and golf are both things he enjoys spending time on
His favorite "Kings of Suburbia" song is "Great Day", because he feels the bass line really adds to the feel and atmosphere of the song
If Georg could pick a superpower, it would be to turn invisible
Gustav once said that Georg is like a nerd, who always has an answer
He likes action and horror movies
He already posted more than 2.500 messages on Discord, as of 14th of November 2021
Georg sleeps with a dental protector (nightguard)
The Tokio Hotel adventure rests on two fundamentals: passion for music and friendship.
On a strictly professional plane, there is a lot of esteem and respect among us. On a more personal plane, our collaboration is perfect. We're not a band from a reality TV show or pre-made. We share a real history of friendship that already goes back seven years.
A good present for a girlfriend is always underwear 'cause the boyfriend also...
A good sausage takes some time.
That's what we're all about: playing live and having a great time with our fans. It's all we're living for and why we became musicians.
I wouldn't tell anybody that I only had to live for one day.. I would just try to have a huge party and do everything I would want to..
Tom has a knack for cracking jokes about me in front of journalists. I find it rather amusing. It's even become a game between us, and we both get something out of it. On his part, by joking about my little weaknesses, he diverts the attention and avoids talking about his own.