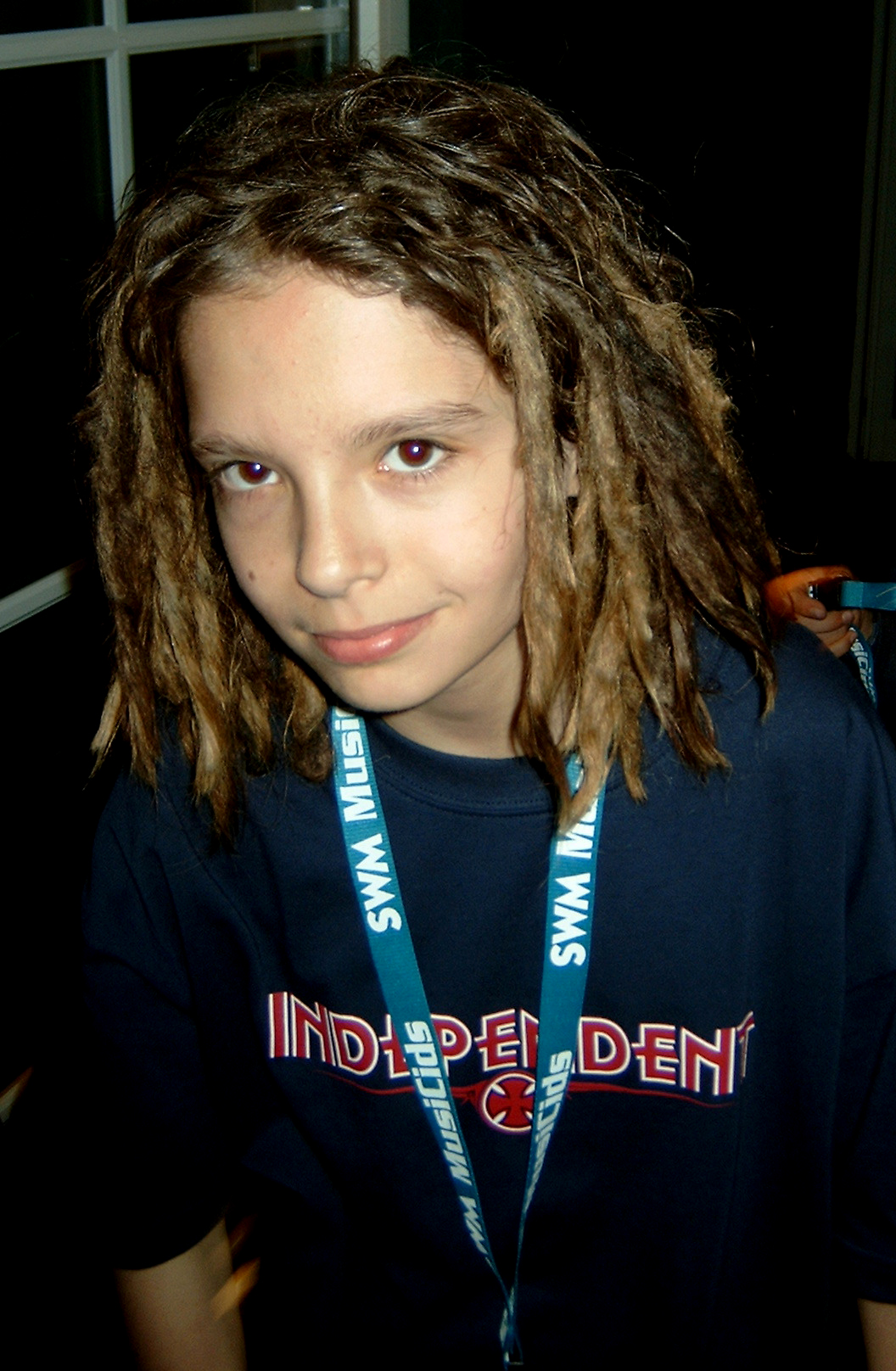 Tom Kaulitz was born on September 1st, 1989 – 10 minutes before his twin brother, Bill. He was born in Leipzig in East Germany. His parents Charlotte and Jörg, separated when the brothers were only seven years old. However, Charlotte started dating their stepfather, Gordon, who played a crucial role in the musical upbringing of the twins. They are no longer married.
Tom showed interest in music and guitar playing very early in his life – According to Bill, him and Tom started writing music when they were only seven years old. Gordon noticed their interest in music and helped the twins start their own band. In the beginning, they performed around Magdeburg, at the age of 10. They quickly realized they needed a drummer and a bassist. They met Georg and Gustav, and convinced them both to join the band. They named the band "Devilish".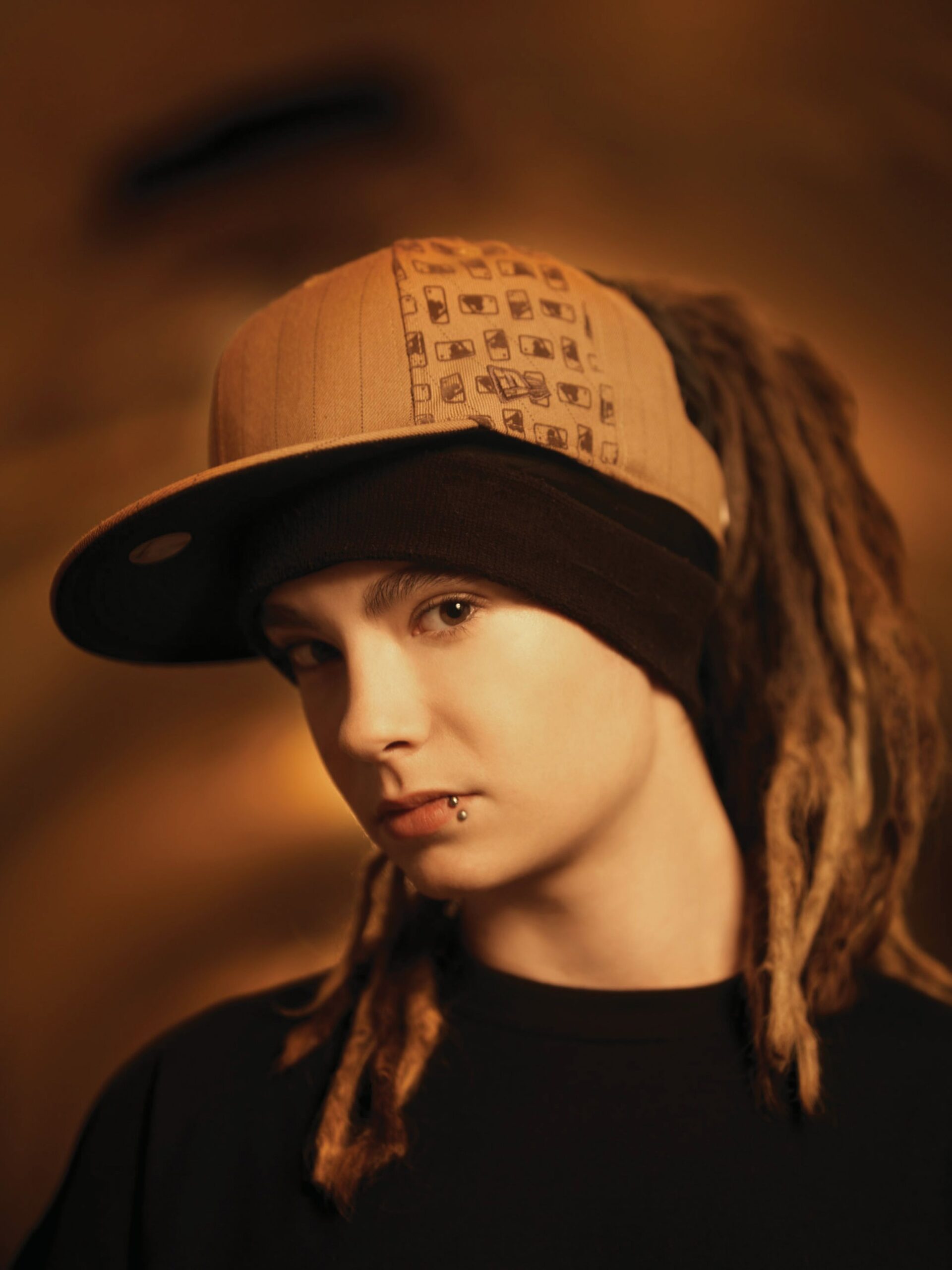 After Bill had been on the German reality tv-show "Star Search", the band was "discovered" by a German producer, who wanted to try and make an album with them. Eventually, after a year of writing songs, they released their first single "Durch den Monsun" in 2005. The song went on to become a massive hit, and propelled the band into stardom and a career in the music business.
Briefly after the beginning of the Tokio Hotel success, Bill and twin brother Tom relocated to Hamburg. In 2009, the guys had to move out of their loft, and into a more secure house outside of Hamburg. The night of celebrating their 21st birthday (in a vacation house on the Danish west coast!), a group of fans broke into their house in Hamburg. This was the breaking point for both twins, after years of fighting against a crazy group of fans that stalked the twins everywhere. These "fans" attacked the twins' family, friends, employees and even cleaning crew.
After the break-in, the twins felt like they were done with Germany, and decided to pack up their suitcases, grabbed their dogs and brought their mom and stepdad with them on a private plane, as they escaped to Los Angeles. To this day, they still live permanently in L.A., but often talk about one day returning back home, or at least having a house in both countries.
At the time for me it was super hard to live here in Germany because of privacy reasons. We always had fans and people following us, we weren't able to go out without having security. So each time we came off from a tour or wanted to get a break we were heavily guarded, it was like a prison. We couldn't go out and get inspired! We really needed that change. We realised we have to have a life too.

 

-Tom Kaulitz
Tom married supermodel, actress and TV-producer Heidi Klum in 2018. Tom met Heidi a few years after getting divorced from his first marriage. He had stopped believing in finding the one, but Bill insisted that it would probably happen to him, that he would find the "one". He certainly did, and the couple married in Capri, Italy in August 2019. These days he lives in L.A. with Heidi and her children. The twins have said that they still live close, only about a 20 minutes' drive, and they see each other basically every day. Tom is a real "home" person, he loves nothing more than just to stay home all day, and watch football on the tv, and hang with Heidi, the kids and their dogs.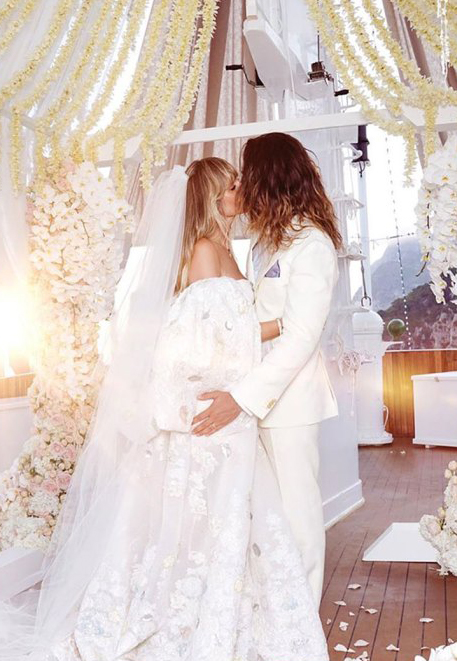 When it comes to looks, Tom found inspiration through rap culture in his younger days, which was a bit odd, seeing as he was in a pop/rock band. He used to wear very baggy clothes, large caps and had long blonde dread locks. Like his twin Bill, his style has changed drastically since then. He does still like to wear a bit oversized clothes, but you will also see him wearing suits, nice pants and even nice shirts. The dreadlocks are also long gone, and he now has long hair and often wears it down or in a bun or ponytail. In the last few years he has also been growing quite a beard. Tom also likes tattoos and has a few of his own, including a twin tattoo with Bill, and a friendship tattoo with Bill and their closest friend, Andreas.
The only problem is that we're really lazy as a band because sometimes on rehearsal days we'll come in, eat, take a break, sing a song, eat, and take a break again. And then the day's over!

 

-Tom Kaulitz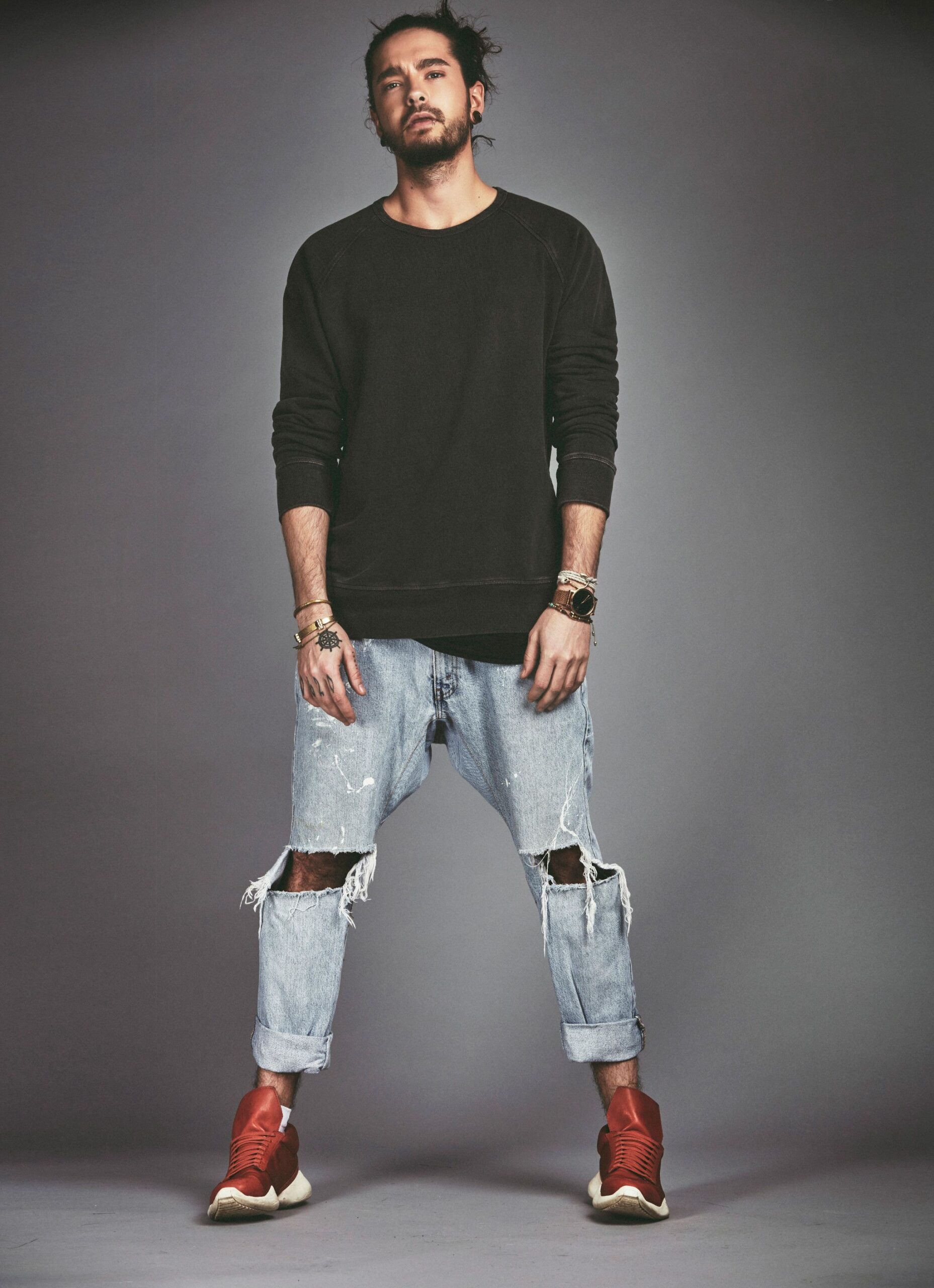 From being mostly just a guitarist and writer in the band, Tom went on to also enjoy exploring other instruments such as the piano and the drums. He later discovered that he has a huge passion for producing and creating music. Since 2013, Tom produces all the Tokio Hotel songs himself. He is part of the whole process from composing the music, writing the lyrics and mixing the song itself. He has also stated on multiple occasions, that he has produced music for other artist. Who exactly, remains a mystery and well-kept secret. Tom really spread his wings with the album "Dream Machine", which was the first time he had complete creative freedom. As a result, the fans definitely received the album really well.
Since "Kings of Suburbia", Tom has been the one producing their live shows, along with Bill. He has also remixed several special versions of their songs, to be played during their concerts. Tom also surprised fans during the "Feel it All" tour, when he started doing a drum-off with Gustav. During the "Melancholic Paradise" tour, he surprised once again, when he this time jumped behind Gustav's drum set, and gave a full on solo, after remixing an entire piece of music on stage.
Tom has been a vegetarian for several years now, and like his brother Bill, loves animals very much. Dogs are one of his favorite animals, and he currently has two of them; Capper is a rescue dog from a shelter that he has had for over 10 years, and Anton is an Irish wolfhound, that he shares with wife Heidi and her kids.
When asked what 3 things he would bring to a deserted island, he said: "a Guitar, Bill and a Helicopter so I can fly wherever I want and grab more stuff"
He donated all his old clothes and sweaters, but kept around 8 suitcases filled with old clothes
He bought a piece of the Berlin wall for Heidi as a birthday present
Tom once partied with Diana Ross, Beyonce and the Kardashians
Tom actually said back in 2007, that Heidi Klum was his dream woman
Some of Tom's favorite movies are "The Fifth Element" and "Meet Joe Black"
One of his favorite "Kings of Suburbia" tracks is "Girl got a Gun". He loves all the small details he managed to squeeze into producing it
He likes jet-skiing and riding on quadbikes. He says he likes everything with an engine
When asked what should be written on his tombstone, Tom replied: A plum a day keeps the doctors away
He owns an orange Bentley, which was a present from Heidi
Tom once said, that if he was a girl for a day, he would try and have sex with Tom Kaulitz
Apparently Tom and Heidi had a secret and very private wedding, before their big yacht wedding in Capri, Italy
He liked the tv-show "The Kings of Queens"
Tom dreamt the entire lyrics of "Chateau", and woke up and drove straight to the studio, to start recording it. The song is about the love between him and Heidi
I don't like this "moral pointing finger". We try to be more chill and don't talk to the mainstream media that much.
A good present for boyfriends always like, you know visiting strip-club together with the girlfriend.
I'm a real big fan of Tokio Hotel, because of the guitar player. I think the guitar player is one of the... best guitar players in the world. And that's why I love the band.
That's the result of success. With other bands, they have a few gigs, a few hits and then it's over. 5 years later they're forgotten. But in our case, this enormous success left its mark in the brains of people. Even if the band is gone in 10 years, people will still remember us in 20. That's something very positive.
There's no point in dressing up and not being comfortable with what you're wearing.
Nothing has changed with me until I cut my hair the year after. I had a hard time doing so, because I had my dreadlocks since I was 12. I put so much work in it.
Basically, our general rule now is not to translate anything anymore. We simply say: When we write a song in German, then we'll produce it in German. And when we write a song in English, then we'll produce it in English.
But at the age of 20, you realize that you don't have any friends and that you also want to rest. You begin to establish your life, but it just won't work.
To be honest, Georg and me, we plan to spend the holidays together. A time for just the two of us, you know. Maybe a nice spa hotel.
Well, expressing something with our music in such a concrete way - that really isn't our style. But of course we have the feeling that we take a stand for something with our lyrics and our videos as well. Bill felt personally attacked when Trump was elected. He ran around offending people for two weeks.